You don't need to spend years and tens of thousands of dollars for a Masters in Business Admin (MBA). Learn on your own schedule and learn what is needed for small business owners, not employees on the corporate ladder.
Thank you for considering the decision to transform your life and business! Congratulations!
Here's more information for you on what Mike does here. Also, check with your CPA as this may be a tax-deduction against your business or investments (Mike is told many deduct this).
Mike Andes teaches the principles and fundamentals of small business ownership... whether you want to start, grow, or save your company:
350+ LIFETIME-ACCESS lectures benefit you no matter if you:
✅Have ZERO Business Experience.
✅Have SOME Business Experience.
✅Went to Business School or Did Not.
✅You Have a Business Idea But Don't Know How to Make It a Profitable BUSINESS.
✅You Want to Take Your Business to the Next Level and Work ON the Business, Instead of IN it.
✅You Speak English (Useful Globally / Internationally).
✅You are a small business owner or entrepreneur.
Mike Andes' Mission Statement:
❇️Teach the specific mechanics and education of an MBA but in a way that is useful for the small business owner and not just corporate America, 9-5 job-seekers. This means knowing more than big words and theory. This is much more than that. It teaches you the tried and true methods that work for SMALL BUSINESSES. It will give you the confidence you need to scale your business and know the finer details of accounting, finance, marketing, and leadership.
What You Get:
✳️Over 350 HIGH-QUALITY Lectures to enable your Mastery of Business.
✳️Lifetime access to recorded livestreams & lectures.
✳️Free Teachable App access to Watch Courses on the go.
✳️Set custom Playback speed.
Goals:
🔰Learn the psychology of business ownership and conceptualizing your idea, mission, and plan.
🔰Become a true professional, not just another want-reprenuer with big ideas.
🔰Build value by knowing your target market and creating advertising campaigns that work.
🔰Learn how to communicate with accountants, attorneys, bankers, and others to get the best success for you and your business.
🔰This is much more than an overview of business. It's a way to change your mindset and let you become a successful entrepreneur with a systems-centric business
🔰When you master the accounting and financial principles, you will be confident with your numbers and speaking with your accountant.
-----
Notes:
☑️Content will continue to be added FOR FREE as needed to complete the course.
☑️Content will continue to be available after purchase.
☑️As the end-date nears, the price of the course will increase.
☑️We cannot offer refunds.
☑️All previous content remains accessible for life.
Targeted Students
This course will be wide ranging covering topics for all small business owners including beginner, intermediate, & advanced sales topics.
New entrepreneurs

 will learn ground-up knowledge from how to start AT ANY AGE and find start their new venture with a solid foundation.

Advanced business owners

 may benefit from a new perspective on topics and business strategies they thought they were already experts on (such as performance-based pay systems, open-book management, balance sheet and tax strategies, business planning, etc.).
🛄Is this Also good for International Entrepreneurs (outside United States?)
Yes, it would be! About 25 to 30% of our students are international students. Mike aim's to teach fundamentals and principles that are applicable globally. Certainly we might use specific examples to the United States, but if you understand the concepts, you will be able to apply them globally. This is why we say we like to teach rather than give you some cheat sheets simply to copy.
---------Disclaimers---------
❎I am not a CPA, attorney, insurance, or financial advisor and the information in these videos shall not be construed as tax, legal, insurance, or financial advice. If you need such advice, please contact a qualified CPA, attorney, insurance agent, or financial advisor
📣Curriculum in Progress [Mike is Still Adding to this List / this is an Outline]:📣
***NOTICE: THE COURSE IS NOT COMPLETE.
I WILL BE ADDING TO THE COURSE THROUGHOUT 2021 and 2022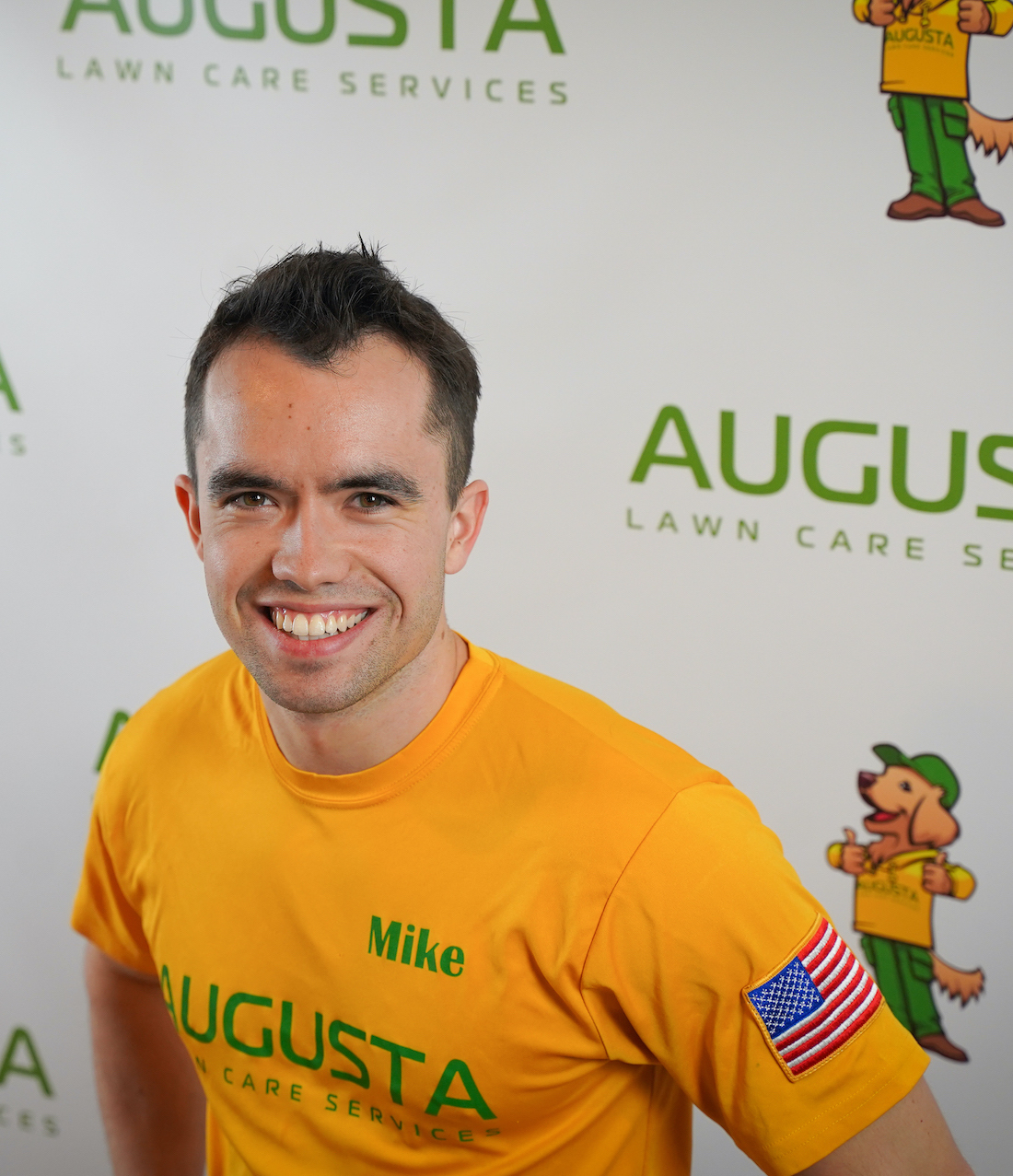 Hi, my name is Mike Andes.
You probably saw me on my YouTube channel, Facebook page, or podcast. Thank you for watching!
I own and operate 6 businesses including an Anytime Fitness gym, landscaping business, real estate company, and a media publisher.
I am the founder of Augusta Lawn Care. We have franchised the business and currently have 50 locations around North America.
I have helped thousands of entrepreneurs start or grow their business through the podcasts I host: Business Bootcamp Podcast and Landscape Business Course. I also own 10 rental properties and actively invest in the stock market!
I attended Western Washington University for my Masters in Business Administration (MBA). I look forward to taking the business concepts I learned and consolidating the knowledge into practical, useful, real-world applications for your small business. Whether you are just thinking about starting a business or you are looking to take your business to the next level, the education in this course will give you the business acumen, tools, and skills necessary to succeed!